| | | | | |
| --- | --- | --- | --- | --- |
| Listing | | | | |
Consumer Insights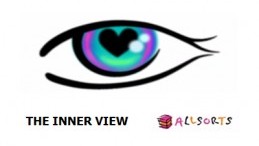 If we turn the clock back any further than five years it's unlikely the word "Insights" was used with any regularity in the advertising and media industries. Yet these days we can't escape its use as we talk about target markets, consumer behavior, and connecting with customers.
But the concept of Insights is not new. Great communication has always been based on deep human Insights. However, what is new, is the ability to identify Insights "on demand" through effective training and exercises that capture The Inner View.
Inner View
The Inner View is the ability to identify what does not meet the eye. The ability to find the Inner truth… that obscures something that shows a brand empathizes with the target market. Insight comes through a deeper understanding of what is important to people beyond what they say and beyond the product's features and benefits.
The Inner View workshop is designed to enable participants to look beyond the superficial to find the connection between a brand and its target audience using proven methods for Insight Generation (IG).
WORKSHOP OBJECTIVES
•To understand Insights, their origin, and uses
•To unearth relevant and motivating Insights in order to develop more effective and targeted communications to grow your business, or your clients' business
The Insights we uncover can be used for a single communication or to shape the brand positioning and drive all marketing activities from long-term strategic thinking to short-term tactics.
TRAINING THEME
The workshop is themed to "sight". The obvious is what we can easily see. But there's more to people than meets the eye. The more useful is what we can only see with Insight.
WORKSHOP CONTENT
•Defining Insights and why they are fundamental to effective communication
•Identifying Insights in existing communications
•How to find relevant Insights for specific target markets, three methods are discussed and practiced
•How to express an Insight in order to inspire better communication
•Five unmistakable global trends
•Local market trends and predictions
•Real-life cases where teams can explore Insights related to their specific clients in the target market.
TARGET AUDIENCE
This workshop is of most value to senior and middle level people whether in Management, Media, Account Management, Strategic Planning, or Creative. The ideal number of participants for this workshop is up to 16.
WORKSHOP DURATION
The workshop is conducted over two insightful days.
TM The Inner View is a trademark of Allsorts Habit Creation.

Back To Topics
Join The Team
Join our Speakers / Trainers

Join our network of world-class, talented, experienced speakers and trainers from around the world to spread global knowledge and uplifting managerial and leadership skills in the MENA region. Apply now!
Join our Company

Become part of ProSeed's team and start a promising career, being exposed to global trainers and blue chip companies in the MENA region. Apply now!

Testimonial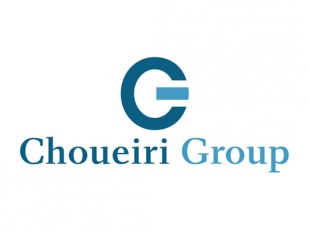 "ProSeed provided our Group with a customized and comprehensive training solution, aimed at strengthening our operations across various markets with their global expertise.
From a tailor-made curriculum, to the best global trainers, they successfully addressed the specific needs of our multicultural teams, who enjoyed the practical and inspiring workshops, designed to help them improve all areas of their day-to-day business activities and performance."