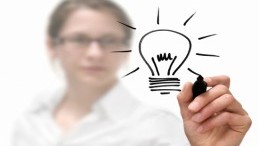 Bob Irwin and Wayne Lotherington
Extract from "The Innovation Pipeline"
We've seen many definitions of Innovation. Some include Creativity within the meaning of Innovation, while others do the opposite. They define Innovation as a part of Creativity. And we've heard Creativity and Innovation mentioned in the same breath to mean the same or different things.
All of this tends to suggest that Creativity and Innovation are difficult concepts to grasp, but we don't believe that is so. And because we think that...